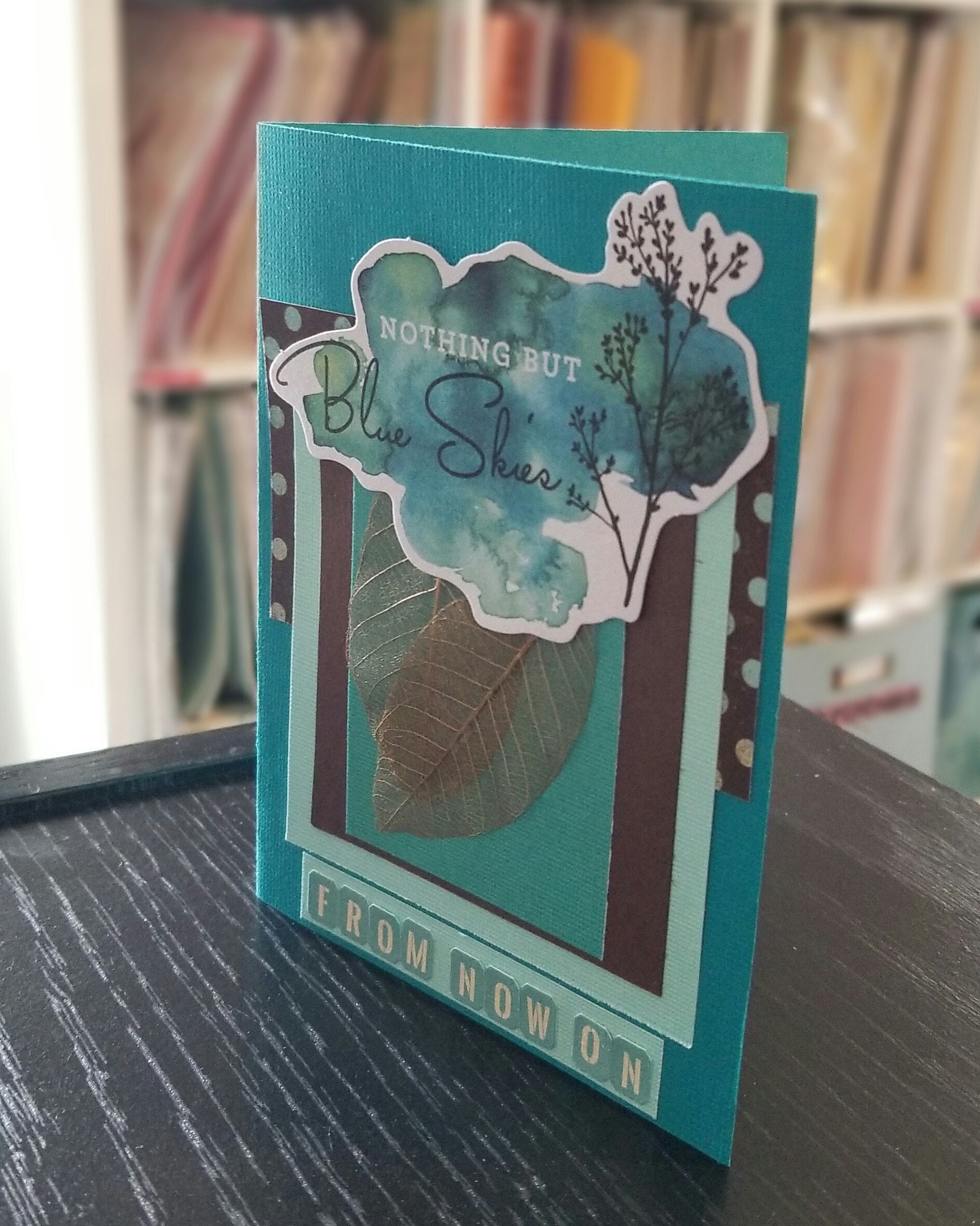 I made this card to celebrate two of my favorite people.  I liked it so much, I'm making one to frame for my studio.
Even though it's been a tough week here for many reasons, blue skies are showing up more and more in the world!  I'm luring blue skies into our lives with this happy card.
So, I'm replacing last week's soundtrack of a sad country song with this happy tune.
Here's to better days ahead!